Foxes
Welcome to the Foxes' Class.
Class Teacher: Miss Alden Class TA: Mrs Pope
School closure information:
To Foxes parents and carers,

To support you and your child in working at home, we will be creating a weekly activity sheet. These sheets will mainly focus on Literacy, Maths and Guided Reading, although we will suggest some other activities as well.
The activities are designed to be quite short and they can hopefully give you ideas of other activities that you could do if needed. Try to do a couple of activities a day.
This is a very strange time, which is taking all of us some getting used to! We are also aware that everybody's situations are different. The activity sheets are ideally to go alongside other work that you can find in the packs that we sent home, but other activities that you are doing, i.e. cooking together, sharing books, playing games, making dens, are invaluable and we would wholeheartedly encourage these. Do this work when you can and when it is appropriate for your family and child.
It has been lovely to hear about all the great things that you have been doing so far via email. Please continue to keep in contact if you have any questions or concerns. The email address is foxes@farmboroughchurchprimary.org.uk. We will be checking this email as regularly as possible.

We are thinking of you all. Take care.
From Miss Alden and Mrs Pope.
We have sent home work packs and information about how to access online learning. Please see the links below for additional ideas. I will keep updating this list, so keep checking back.

Remember to keep in touch via the class blog on Purple Mash.
To see the blog:
Login into Purple Mash > Click sharing (the green planet logo at the top) > Click Shared blogs > Click Foxes Class blog.
Useful links:
This brilliant
Join Joe Wicks for a live daily workout at 9am on his Youtube channel.
David Walliams is reading one of his stories everyday.
White Rose Maths Home Learning
A list of authors who are reading their books online along with other activities.
Pobble 365: to inspire your writing, along with many other things!
The British Library has some beautiful resources.
Have you made a rainbow yet? Look at this Newsround article to see what it is all about. You could make it using anything! It would also be another good opportunity to make sure that you know the colours of the rainbow.
I have noticed that a lot of animations based on Julia Donaldson's books are on BBC iPlayer. You could use these to:
Practise rhyming. E.g. How many words can you think of that rhyme with room? Look at these words, what do you notice about them?

There are hundreds of activities online based on these stories, e.g. this is a lovely set of ideas for Stick Man, some science based activities.

Could you retell the story? Could you change something about the story? Could you read it to somebody?
There are lots of amazing things being put online. Here is a link to an article with some suggestions. There is cooking with Jamie Oliver and even dancing with Oti Mabuse!
Lots of zoos and farms etc are also doing live streams so you can 'visit' all of the amazing animals. Enjoy :)
Authorfy are hosting a 10 minute challenge everyday with different children's authors.
NRICH and Bedtime Math have lots of brilliant maths activities, problems and investigations.
Wildlife Watch have published some brilliant resources that you could use in your garden or on a walk. There is loads on the website, including these Spotter cards.
This term our Topic is: The Stone Age to the Iron Age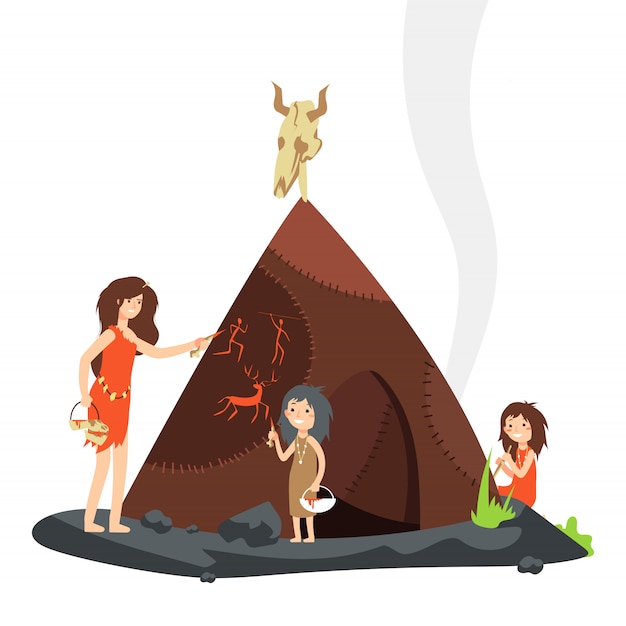 For more information, please see our topic web.
Reading Books
If your child is a free reader they should have an ongoing book which they bring into school everyday. They may choose a book from the selection in class, or if they prefer, they may bring a book from home to enjoy. Whether your child is a free reader or uses the reading scheme we need to record when they have finished a book and they can then be swapped.
Their current reading book should be recorded in their Home School book, together with signed comments from home whenever they read to someone.
Please don't forget to sign your child's home/school book whenever they read at home so that they can get their certificates and rewards. Thank you!
PE
Foxes will have P.E. on Tuesdays. Please ensure that your child has appropriate PE kit as they will be outside for some lessons. Thank you.

Homework
This will be sent out on a Friday to be returned by the following Wednesday.
Spellings
These will be sent out on Monday and the children will be tested on Friday.
Home School books
Your child has a Home School book in which to record their reading, spellings and times tables, and in addition it contains lots of other useful information.
We ask parents to sign the Home School book each week, and they are collected in each Friday. Evidence of reading at home, and spellings and times tables practice are checked. Parents may write comments if they wish, and teachers also may convey information in this way.
Thank you for your continued support in your child's learning. Please don't hesitate to come to speak with me after school, if necessary.
Thank you.
Miss Alden and Mrs Pope.